15 novembre 2017
In 1870, the Franco-Prussian war broke out, devastating the city of Paris. A group of artists, including Claude Monet and Camille Pisarro, left the French capital to move to London.
The 'EY Exhibition: Impressionists in London' opened to the public on the 2nd of November, telling of the relationship between French artists and the UK capital.
Six canvases of Monet's Houses of Parliaments series are exhibited. All the paintings in the series have the Palace of Westminster–the seat of the British Parliament–as subject matter, painted in different weather conditions and at different times during the day.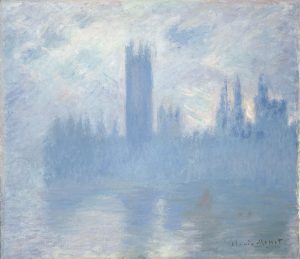 Claude Monet, Houses of Parliament, London, 1900-01 (Wikimedia Commons)
In addition to Monet and Pisarro, the exhibition also includes works by Tissot, Dalou, Sisley, Derain and Legros.
Click here to read Eight things to know about the Impressionists in London
(Image: Camille Pissarro, Charing Cross Bridge, London, 1890)