13 Dicembre 2017
Every year, Americans remember the Boston Tea Party on the 16th of December, the famous protest act organized in 1773 by the settlers of Massachusetts against England.
The historical re-enactment–which this year reaches its 244th edition–takes place at the Old South Meeting House, the site where the settlers gathered in 1773. Here you can witness the reconstruction of the debate on tea taxes imposed by England. You can also follow the procession through the historic streets of Boston until the port where the tea destruction ceremony is held.
Here you can find more information on the history of the Boston Tea Party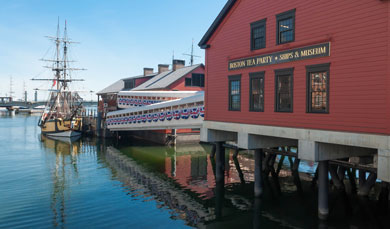 The Boston Tea Party Ships & Museums (flickr)
The Boston Tea Party Ships & Museums is dedicated to the commemoration of this historic event through theatrical performances, interactive exhibits, historic artefacts and immersive documentaries.
(Cover image: Tea being dumped over the side of the Beaver during the reenactment of the Boston Tea Party on 16 December 2012, flickr)