14 marzo 2016
On the 17th of March, the Irish around the world celebrate Saint Patrick's Day.
This festival, religious in origin, was created to commemorate the patron saint but has since spread to other countries and today has become a symbol of Ireland in the world.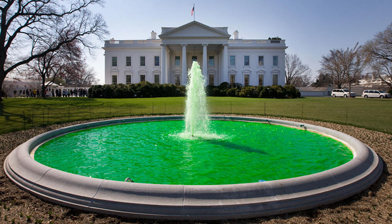 Parades are held in cities nationwide in countries where the 17th of March is a national holiday.
One of the symbols of Saint Paddy is the colour green, a colour that literally invades the streets: people dress in green clothes and wear clover-shaped decorations (another symbol of the saint) and the most famous monuments are illuminated in green.
An important festival has been held in Dublin in recent years lasting several days. The pageant companies, accompanied by marching bands, march past a crowd of 500,000 people during the Festival Parade.
(Cover image: Flickr)